We were invited by Rethink, (a Canadian independent creative agency) to collaborate on concept and creation of an 'interactive, branded music video' using a remix of Young Empires 'So Cruel' for the launch of Molson Coors' newest beer, Coors Altitude. The interactive video was the keystone of the launch campaign, which also included people wearing goat-heads roaming the streets of Toronto and
hijacking Tinder profiles
.
The story begins in the white world and introduces Matt (played by Matt Vlahovich, lead singer of Young Empires) and Rumor (played by actress/model Ksenia Mezenina). From here, it's a coy and sexy game of cat and mouse. As the two leads journey up towards the final scene, elements from the Altitude world begin to infiltrate the white world. The Altitude world is dark, cool and sexy. By the climax they arrive the epic Coors Altitude party on a mist-shrouded mountaintop.
THE DIGITAL / INTERACTIVE EXPERIENCE
Try it here: 
socruel.ca
The experience is broken down into seven scenes or rooms that Matt and Rumor journey through. The story plays out at its own pace with Rumor escaping higher and higher into the vertical timeline with Matt following, trying to find her. The user can freely move from scene to scene (room to room) using the scroll and /or arrow keys to transition from one scene to another. When the user scrolls and arrives at an empty room where the story is not playing out, they view a cinemagraph of the action in the room / scene.
It had been a while since we did such a heavy greenscreen project and I guess we had completely forgotten how painful and intense it can be. This project was, as Noah said, was an enormous undertaking. The budget allowed for very few props and practical live-action elements and so every single one of those 132 or so shots needed an environment and every detail in it designed, built and eventually rendered and then composited with the live-action material. One of the upsides of such a large project is that it really pulls all of us at the studio together as a unified engine of creation. Even if people are busy on other projects, they still pop in and out to contribute little things that make the end result a little bit better. We are so fortunate to have each other and be able to feed off of each others passions and energies.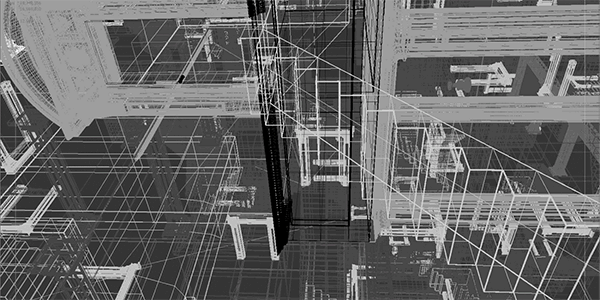 A selection of pre-production art and prop design...
Thank you for looking. We hope you enjoyed it. We are so proud of the incredibly passionate and talented team that made it possible to bring this huge project to life!